LET'S ZEPPELIN: A TRIBUTE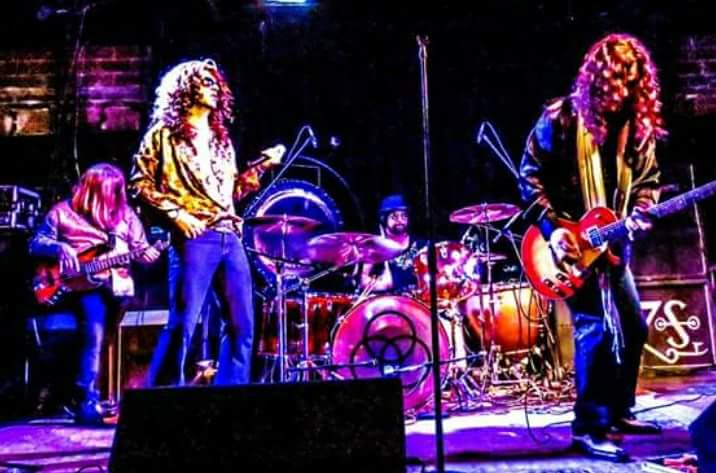 To be announced
Please check back
For booking information, contact manager@letszeppelin.com
Serious inquiries only, please.
Answers to Frequently Asked Questions:
Q: "When is your tour?" "When are you coming to [my town]?" "Come to [my town]".
A: There are no specific tour plans in place at this time. Any tour plans will be posted in the future as they develop, just as individual scheduled performances are posted. Please note that even while not touring, the group is usually generally available year-round for isolated (non-tour) performances, for both public and private audiences. (Private audience engagements are never advertised on this site or anywhere else). If you know someone who is or may be seriously interested in hiring them to perform, please have them inquire with management at manager@letszeppelin.com.
Also:
Q: "Where is your demo video?" "Why would I want to hire an act that doesn't have a demo video where I can easily view it?"
A: The group and their management completely understand this. A promotional video is of course in the planning stages at this time, and will be available as soon as it is ready. The group has been performing since 2004, and is often hired on reputation alone... but currently has some new members. Older footage featuring former members cannot be used, as that would not represent the group as they are now. Thank you for your patience and understanding.

For booking information:
manager@letszeppelin.com
All serious inquiries will receive replies.


LET'S ZEPPELIN: A TRIBUTE was founded in 2004 by four die-hard, life-long fans as a reverent look-alike, sound-alike tribute to Led Zeppelin. Since then, the group has performed for audiences of thousands throughout the central states region of the US for fairs, festivals, bike rallies, private and special events of all sorts.
with: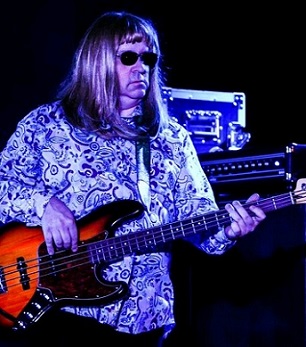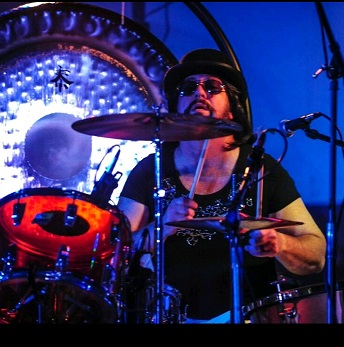 Neil Dirickson - Bass Guitar, as "John Paul Jones"
Marc Nelson - Drums, as "John Bonham"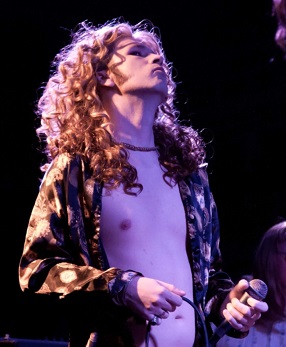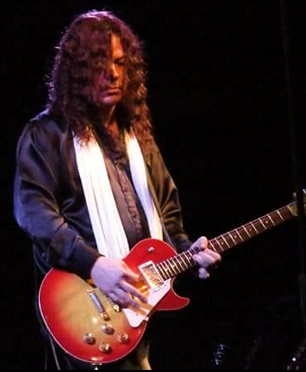 Robert Stewart - Vocals, as "Robert Plant"
Scott Wright - Guitar, as "Jimmy Page"

with:

Bryan Lavigne on rhythm guitar and backing vocals
Michael Rigney on keyboards as "John Paul Jones"
LET'S ZEPPELIN: A TRIBUTE would like to sincerely thank the following individuals for their continued support:
Benjamin Berger (guitar tech)
Eddie Bishop (acoustic guitar, 2006-2007, numerous opening sets)
Justin "J." Brown (drum tech)
Gary English (photography)
Jenna Evans
Brian Henderson (dedicated bassist, 2004-2016)
Cyndi Henderson (for years of hospitality and kindness in putting up with us!)
Jeff Johnson (dedicated keyboardist, 2007-2017)
Jodie Lavigne (drum tech)
Jim Long (rhythm guitar, mandolin, and backing vocals, 2012-2017)
Alan Mathis (photography, videography, and graphic design)
Charity Moore (wardrobe coordinator)
Mason Moore (video editing)
Tim Moore (dedicated lead vocalist, 2004-2015)
Deborah Nelson (drum tech)
"Video Mike" Peyton (videography)
Taron Pounds (guitar tech / graphic design)
Paul Roper (lead guitarist, 2008-2009)
Joshua Shanks (drum tech)
Gregg Shipman (photography)
Tracie Wright (guitar tech, wife of Scott Wright, mother of Victor, and beloved friend who has opened her home to us and shown us tremendous support and generosity for the last five years.)
As well, all of the festival promoters, talent buyers, and others who have hired us to perform since 2004.
And... countless others for their love, hard work and other contributions to the group's continual efforts.
We would also like to acknowledge the fine tribute acts with whom we have performed over the years:
ERUPTION (Van Halen tribute), DESTROYER (KISS tribute), DRESSED TO KILL (KISS tribute), SATISFACTION (Rolling Stones tribute), HELL'S BELLS (AC/DC tribute), ELECTRIC FUNERAL (Black Sabbath tribute), and MR. MOJO RISIN' (Doors tribute).
Finally, the members of the Australian Pink Floyd Show: for their friendship, encouragement, and for inspiring us towards excellence!
If we're forgetting anyone, we apologize.